Disneyland December 2003
After Campbell's Christmas Program we drove to the Disney Resort. We thought it would be nice to wake up at the park and get an early start at the attractions.
We had a great view of California Adventure.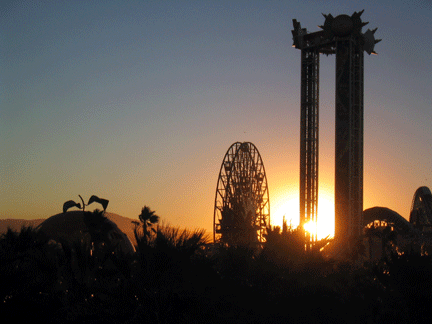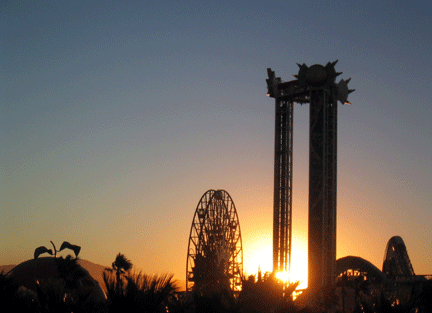 We awoke to the sun lighting the park.
With thoughts of saving a little money, we decided to eat outside of Disneyland at the LaBrea Bakery (Spanish for dry over-priced baked goods). After spending more than $20.00 for very dry baked things (I'd call them bricks, but that would be hyperbole) we walked over to the park. After being searched we walked through the gates. We were just ready to walk under the train tracks, when there I spotted a man old enough to know better, doing a long prolonged Okeeblow -- snot hurling at the sidewalk. He blew all the magic away for a time.
The park wasn't crowded so we were able to do seven rides in little more than an hour!