Grace to You Staff Christmas Party 2003
For our Christmas Party Phil and Don arranged for us to have a great day at Disneyland. We would have the day off, time to be with friends and family, and a wonderful meal together.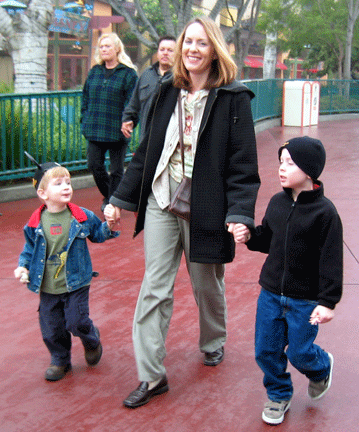 We got off the tram and began our day.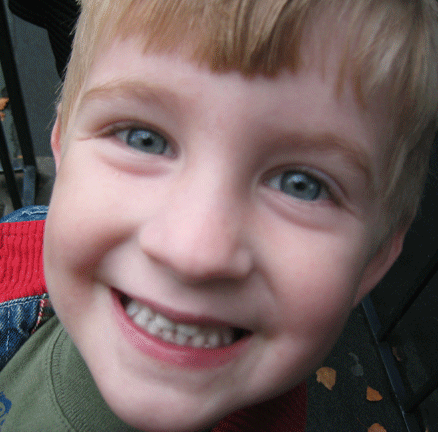 Cooper could not be happier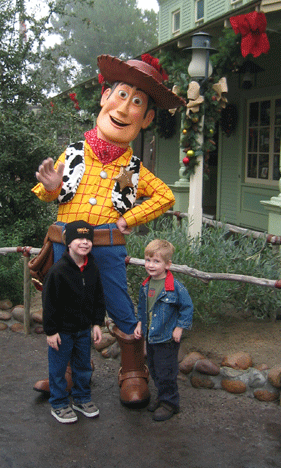 Campbell and Cooper pose with Woody.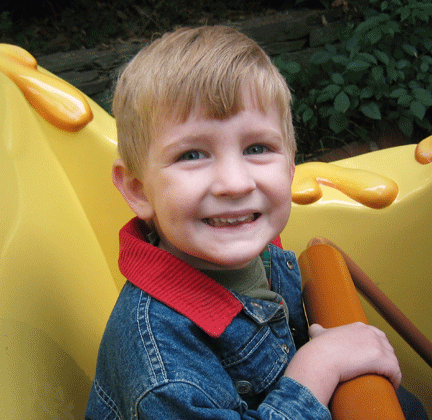 We ran right over to the Pooh ride. The boys were so excited.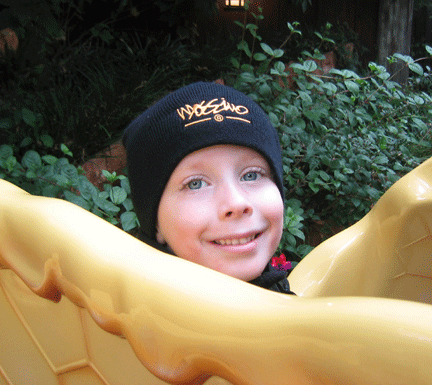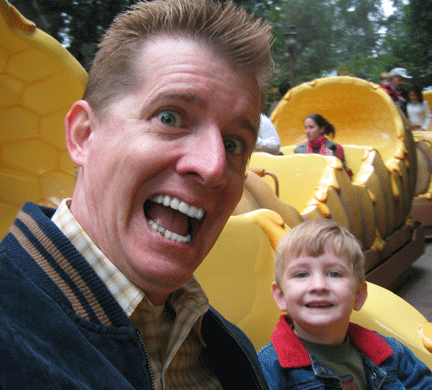 Even dad was excited.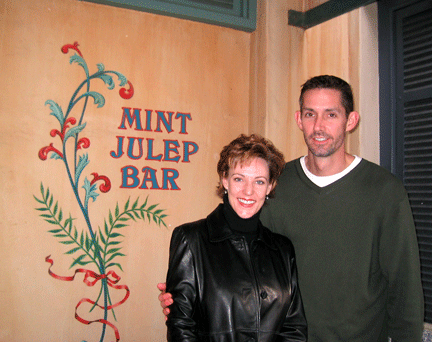 Jay and Stephanie Flowers make an announcement—they are expecting a child, due sometime late July 2004.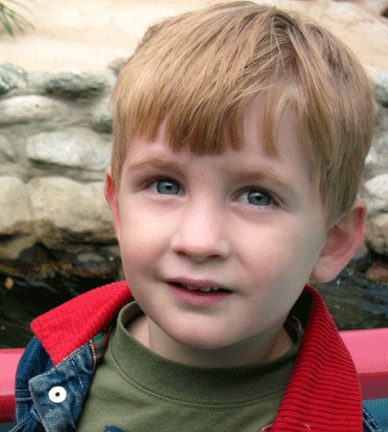 Cooper looking scenic on the boat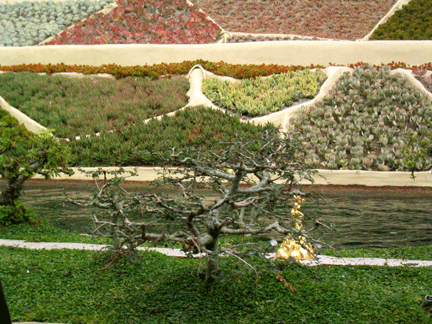 We went on Kerry's favorite attraction—The Story Book Canal Boats.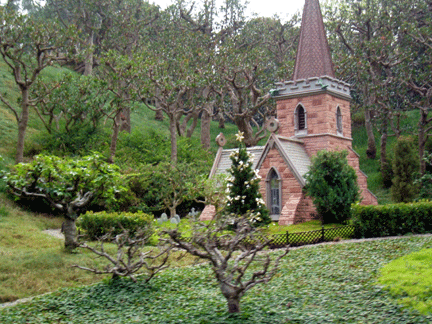 This is the Church were Alice goes to Sunday School, or so they used to say before Disney changed the script.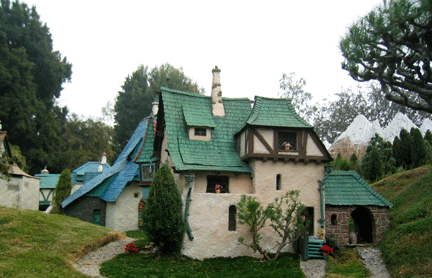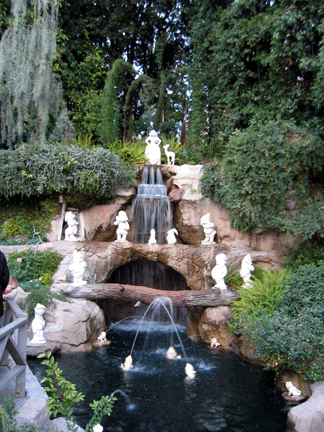 The boys loved this fountain, and wishing well.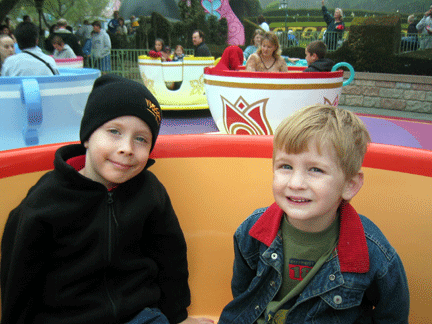 We went for a small spin.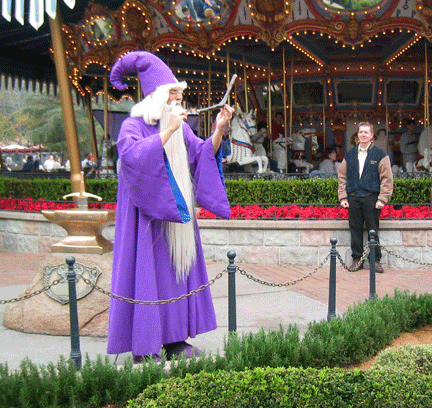 I was selected to be the adult stooge for the Sword in the Stone performance. We had hoped that one of the boys would have been selected to be the King for the day.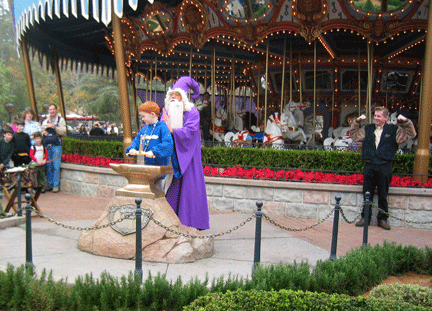 I had to keep my arms up for about five min.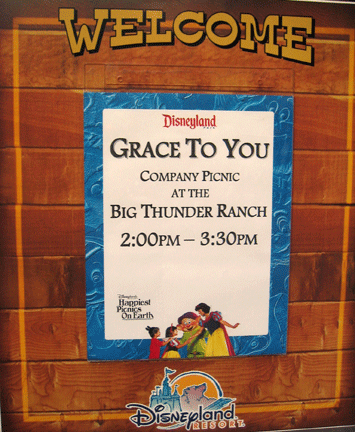 The Grace to You Christmas Lunch.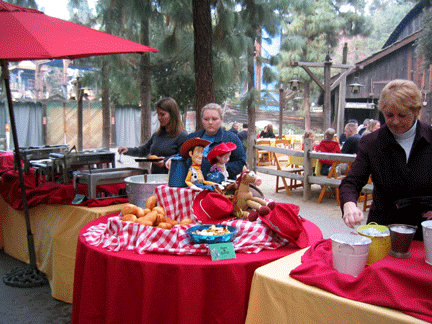 We had chicken, ribs, rolls, and crunchy potato salad.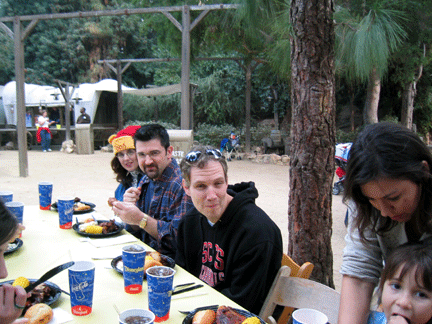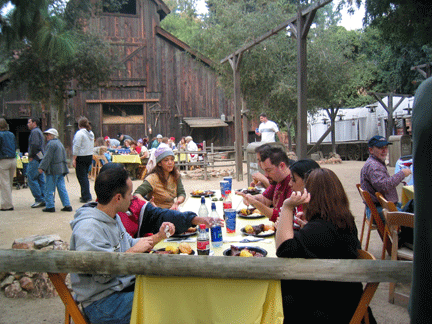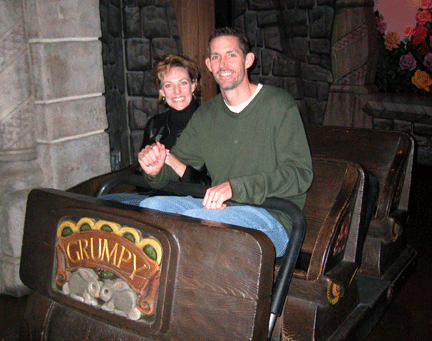 Jay and Stephanie being Grumpy.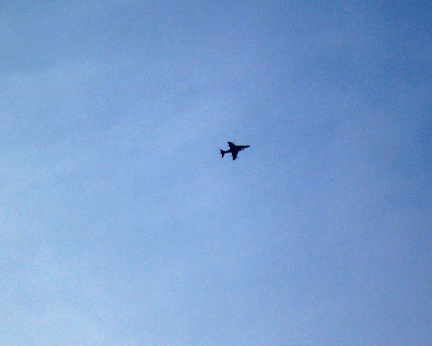 While waiting in line for Peter Pan, we heard this loud roar, looked up and saw a Harrier jet. Jay said we was surprised that it wasn't being towed.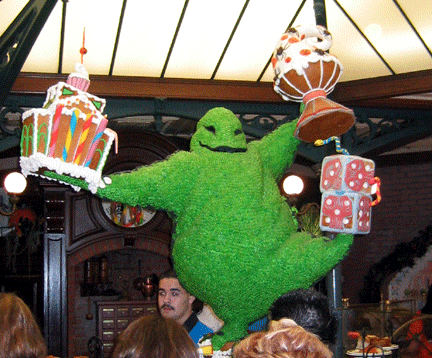 Campbell loved the Nightmare Before Chirstmas Haunted House ™ He kept singing the song the whole night.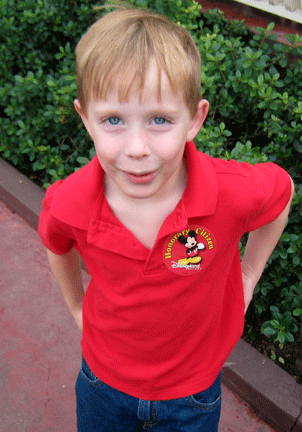 We used the tickets that GTY gave us to upgrade to an Annual Pass. The Flowers did the same. Campbell got the sticker he is wearing while we were in line getting the passes.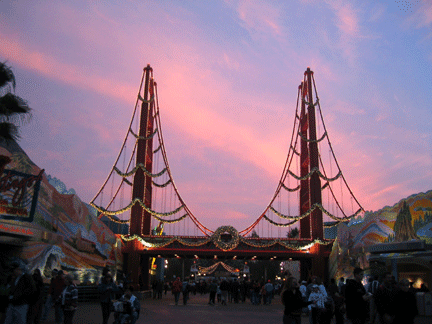 Using our passes we walked over to California Adventure. We were searched yet again. Contrary to the Simpson's rant, we found CA to be enjoyable.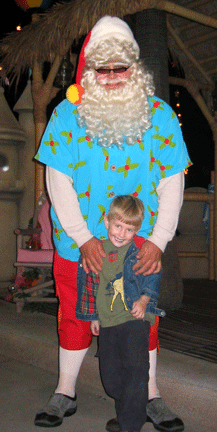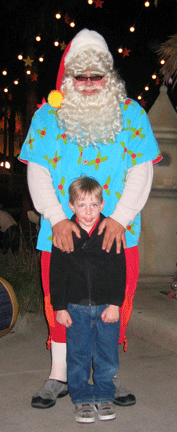 Cooper and Campbell pose for PIX with the Christmas Gnome.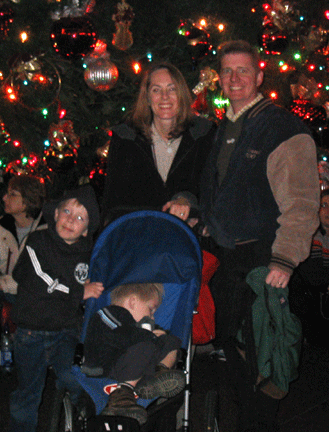 The Broders took our picture as we left. Cooper was konked, Campbell wanted more snacks. I was looking forward to the drive home.