Krispy Kreme Van Nuys is Now Open
Van Nuys location opened 28 September 1999 at 6:00AM. The new store is at 7249 Van Nuys Boulevard. Kerry, Campbell and I were there for all the excitement. We drove 20 miles from Valencia to come and be some of the first to have Krispy Kremes from the Van Nuys store.
My first Krispy Kreme was during vacation to Louisiana in July 1999. Kerry introduced me to Krispy Kreme doughnuts. They are beyond delicious-they are otherworldly.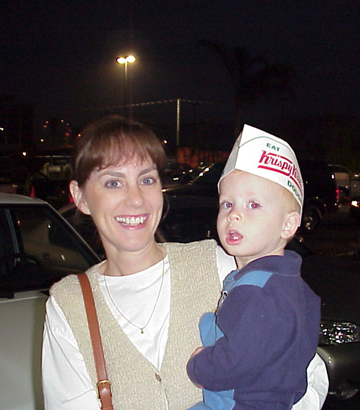 Kerry and Campbell waiting for breakfast. Campbell did well for being dragged out of bed at 4:45AM.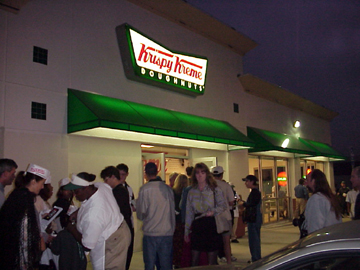 Only in LA will you find this many people waiting for doughnuts at 5:40AM.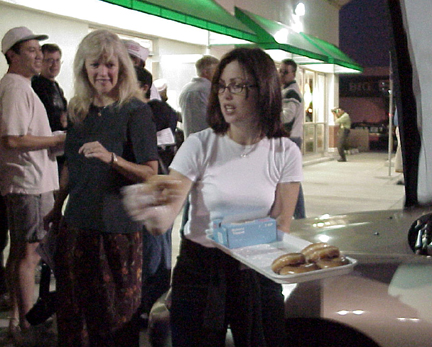 The doughnut lady was passing out samples to keep the crowd in check.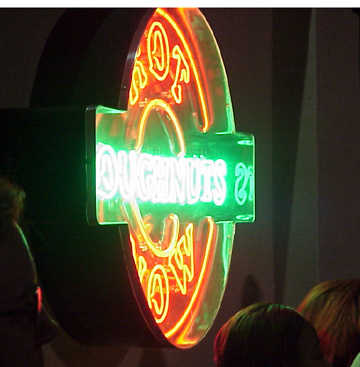 The "Hot Now" sign came on and the crowd cheered.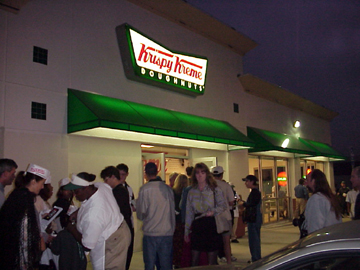 Who would have thought that several hundred people would show up for the opening of a store?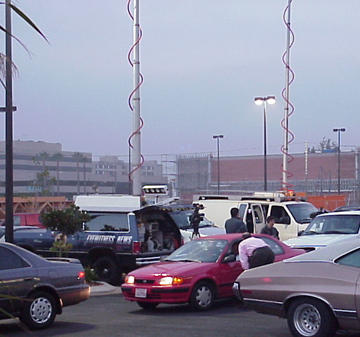 Every major news outlet in LA was on hand. The reporter from ABC said it was the oddest story he'd ever covered, "It's like the opening of a 7-11 store. I don't know why I'm here." Well, those of us in line knew, that this was no ordinary store -- they sell happiness by the dozen.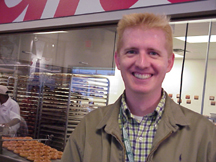 I finally made it inside the store.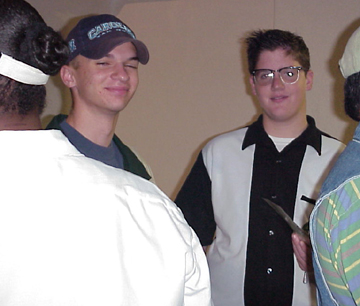 The Johnson boys (my bosses kids) were ahead of me in line.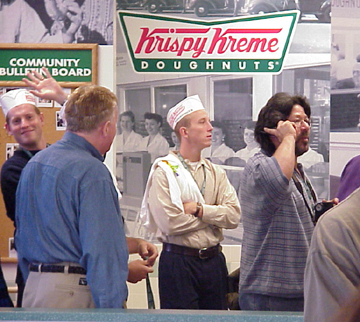 Since it is LA, people had to make their calls. My secretary's husband Justin is waving on the left.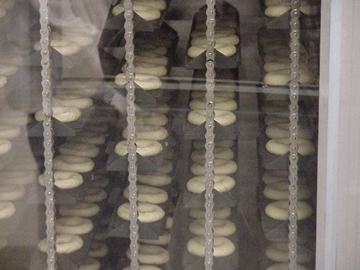 They start out small.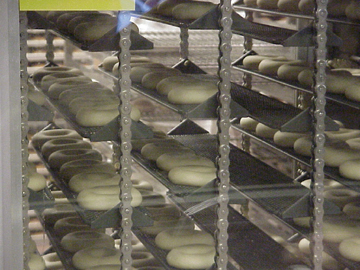 Rise to the proper size.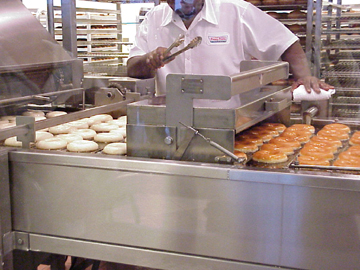 Fry, flip, and fry.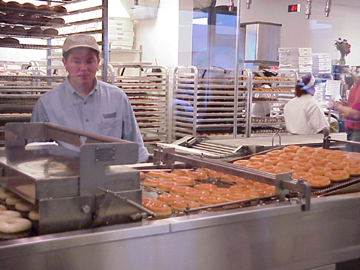 Drain.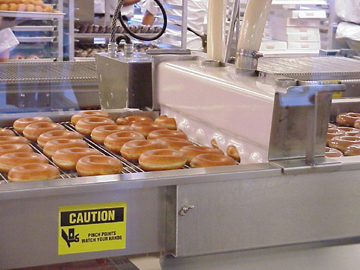 Waterfall glaze.Movie: Glazing in motion.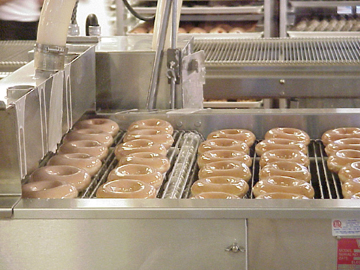 Drip.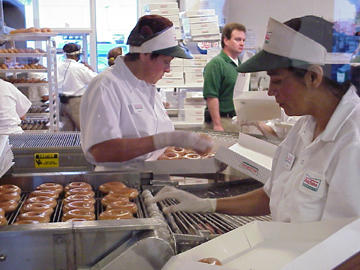 Pack and sell.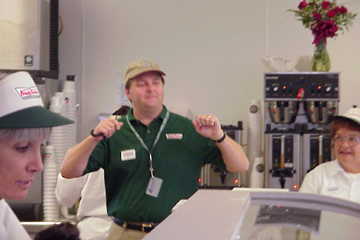 The Store manager, Ken, leads the crowd in a Krispy Kreme cheer.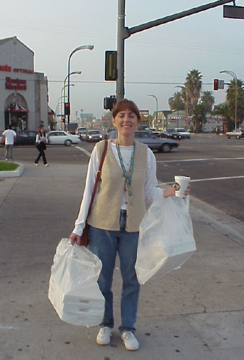 We walk back to the car with our 5 dozen.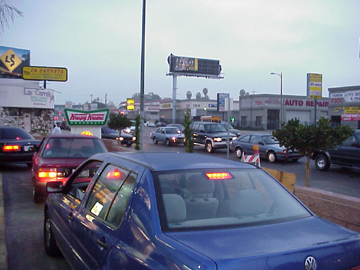 The line is still growing.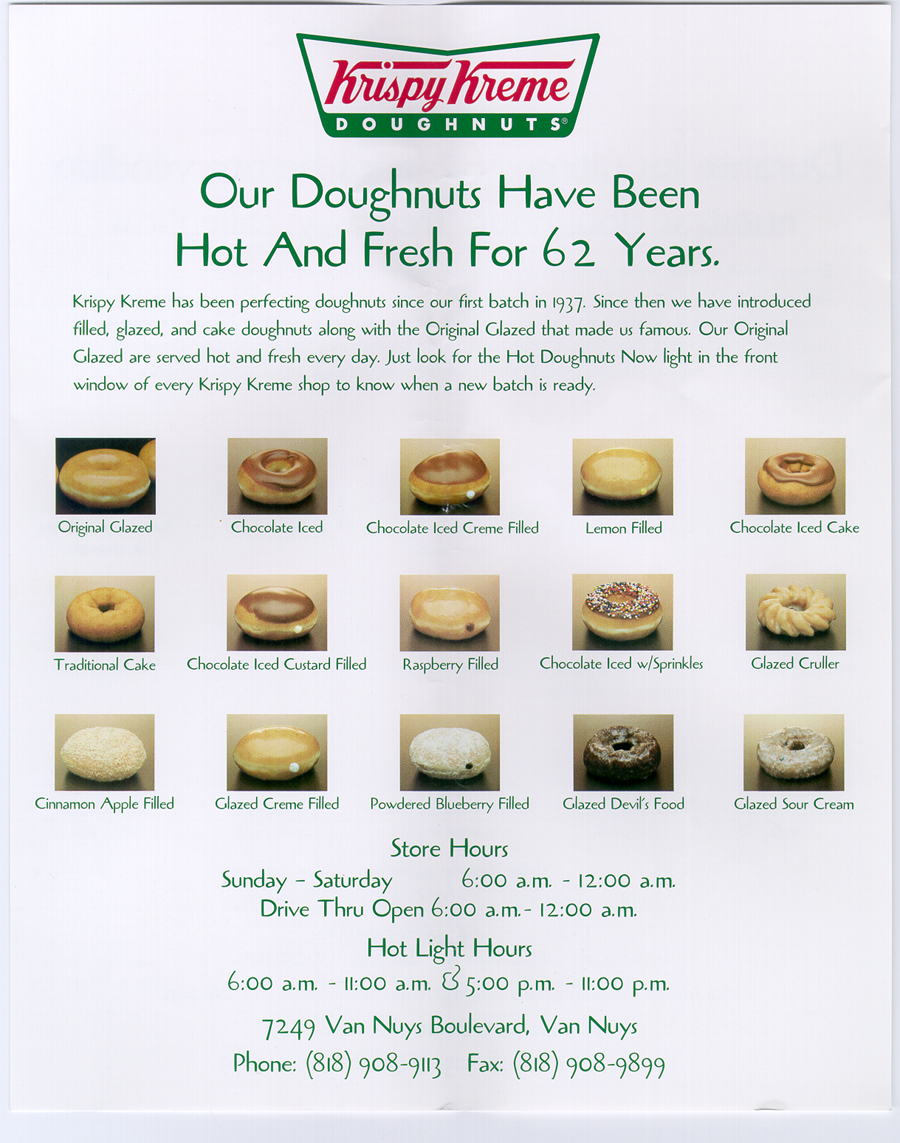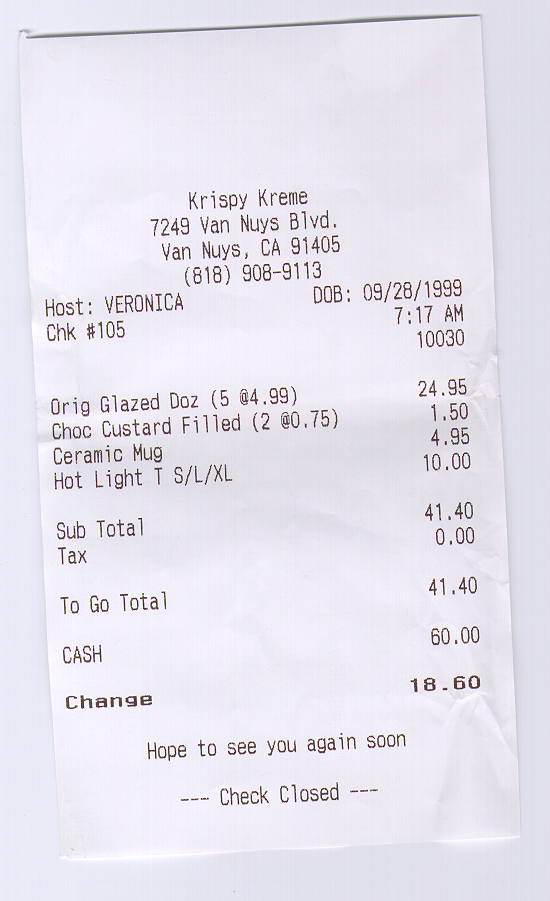 We were customer number 105 on register 3. The mug is for my wife, and the shirt is for me. We did not eat 5 dozen alone -- I brought them to work for my departments. I'm sure we'll be making the trip to Van Nuys again soon.