Travel Town
January 2003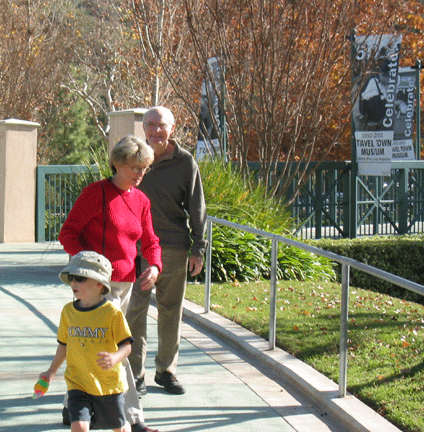 The Grands run across the bridge with Campbell.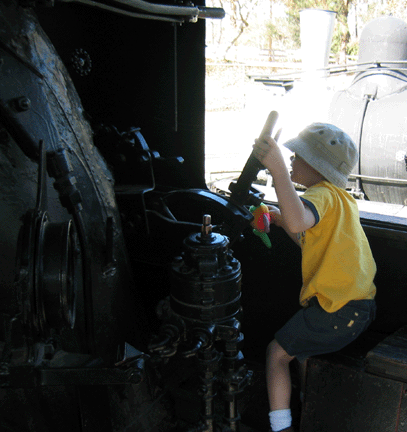 Campbell and his fish (Pain) operate the locomotive.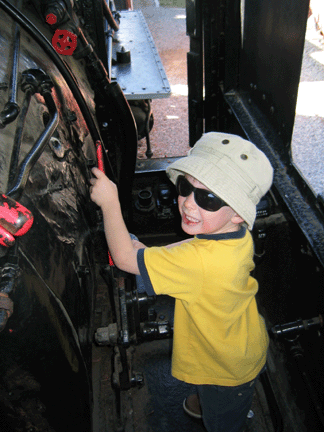 Campbell lets off some steam.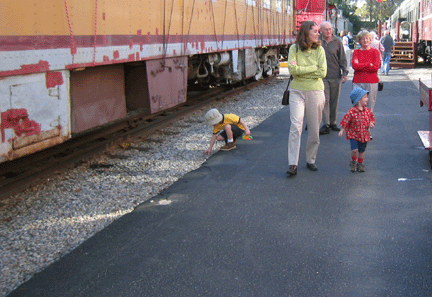 Rock collecting was one of the favorite things to do at Travel Town.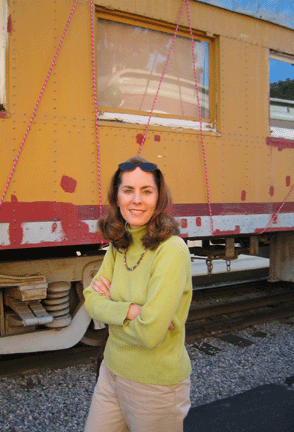 Kerry looking radiant as always.
After travel town we went to the Merry-go-round at Griffith Park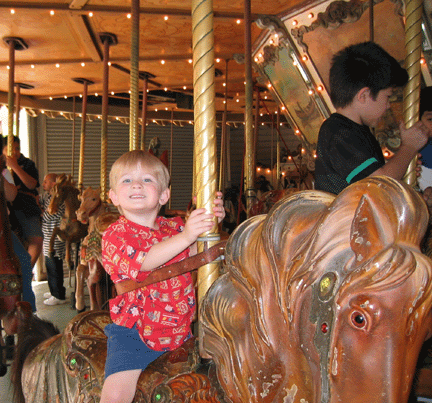 Cooper hams it up on a horse that need to be restored.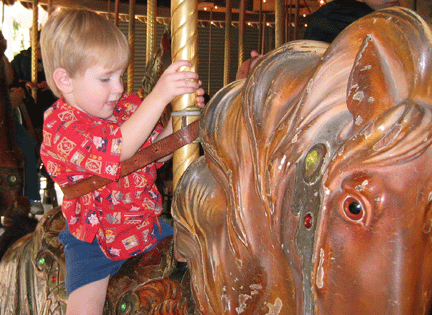 Carefully examines the brass fittings.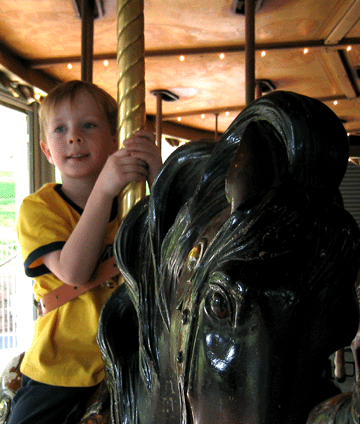 Campbell enjoys the trip around.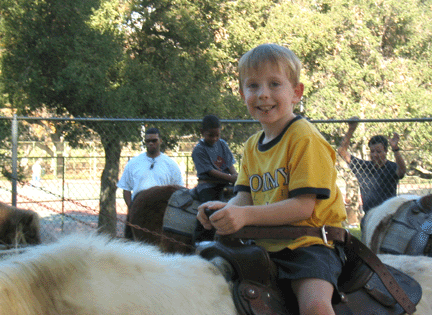 Campbell picked the biggest horse of the group.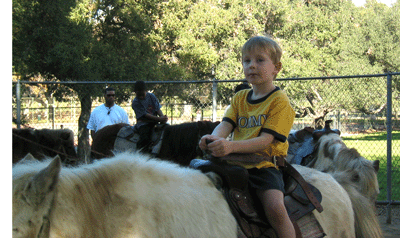 Campbell trying to look too cool to have his picture taken.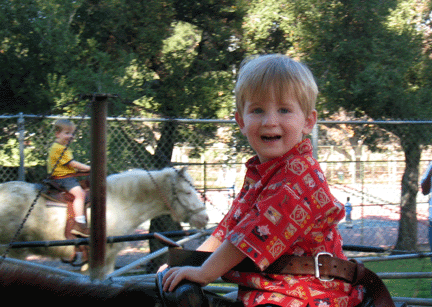 Cooper checks the side.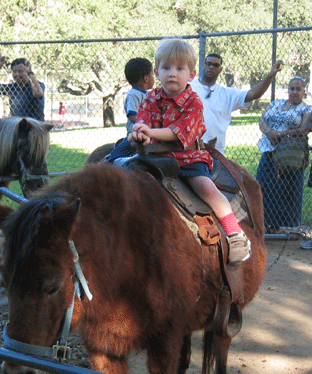 Cooper focused on his task.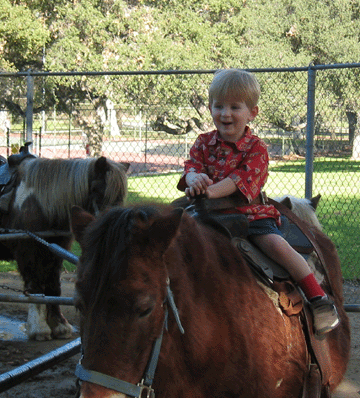 Coopie lets loose a "Ye-ha".
Here are a few movies from the trip. They're not small, but if you're family you won't mind waiting.
The boys on the Merry-go-round. Cooper keeps saying, "Mayday".
Cooper on a horse.
Campbell on a horse.
After travel town we went to Dinah's chicken in Glendale, and had some excellent fried chicken.