Melinda and Kory -- 29 August 2003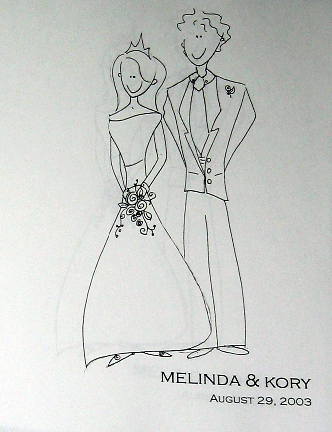 Melinda designed a special coloring page, so children at the wedding would have something fun to do.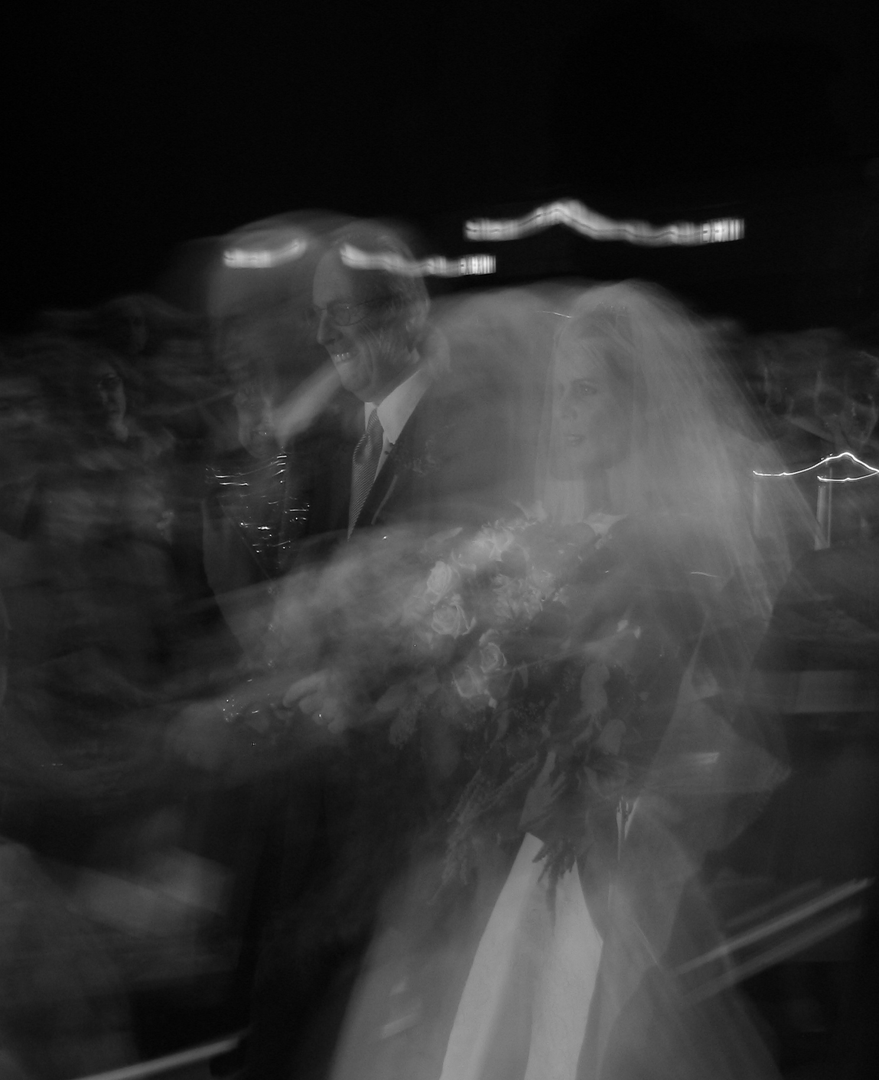 You can tell John is very happy as he walks Melinda down the aisle.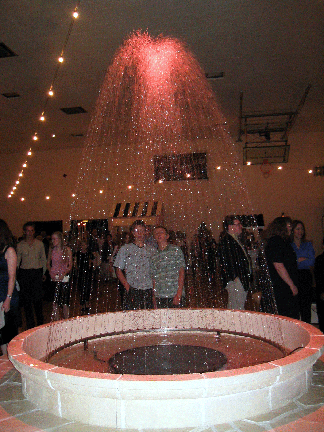 Melinda transformed the gym into a French-ish town center. The fountain was great.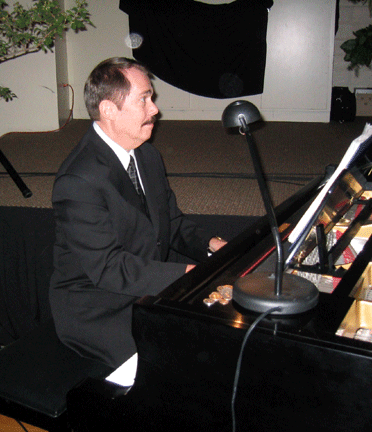 Clayton provided some of the background music for the reception. Several people left him tips.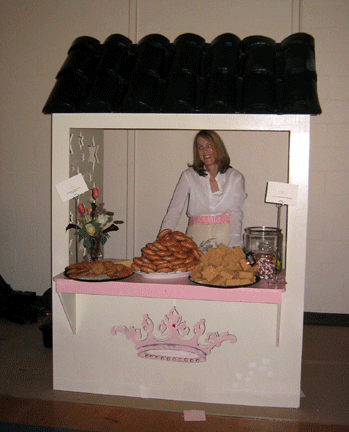 There were dozens of booths set up around the gym -- each one passing out a something wonderful to eat or drink.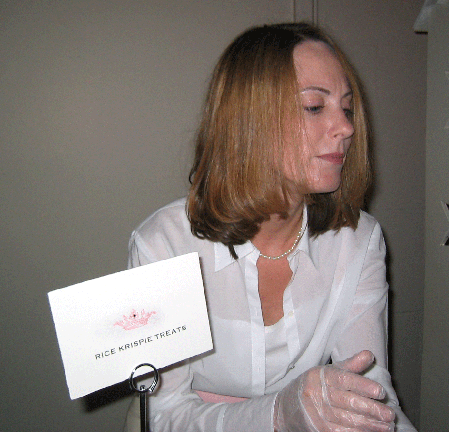 Kerry was able to serve at one of the booths. The apron was a gift from Melinda.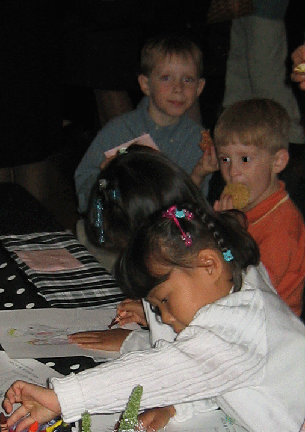 Children at the coloring table.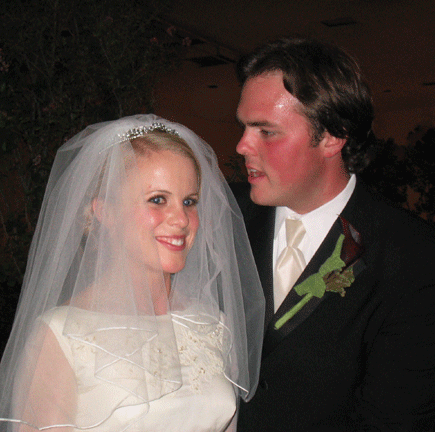 Melinda beaming in her mother's dress, Kory getting reading to sing.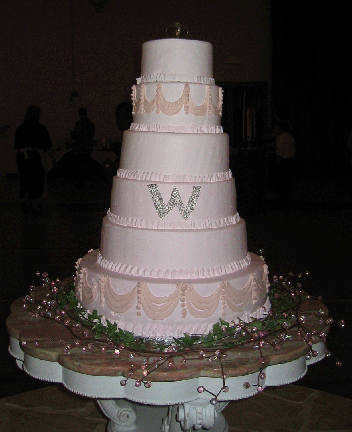 Melinda's beautiful pink tinted cake.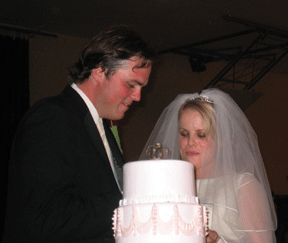 The happy couple