Support the Troops
On March 8, 2003 there was a Support the Troops Rally in Valencia. We had doughnuts at S&S and then walk to the mall for the Rally. It started small, an grew to over 500 by the time we left.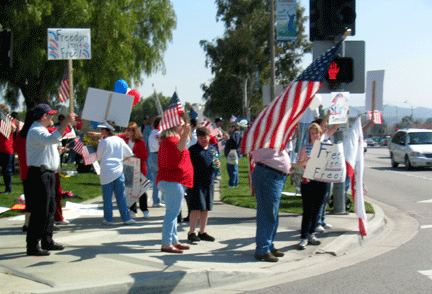 The crowd on the corner of Valencia and McBean.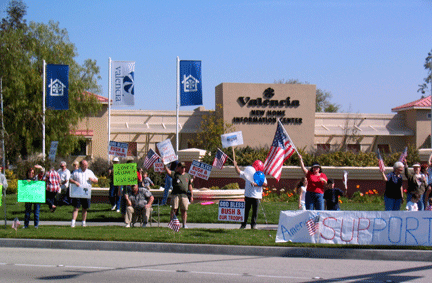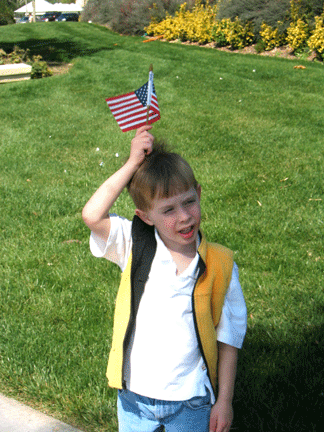 Campbell wanted a flag, so a nice Republican lady gave him one to wave.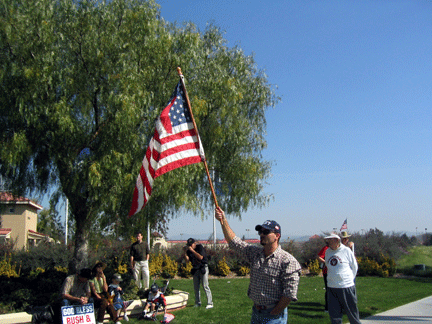 Some people had yard-sized flags.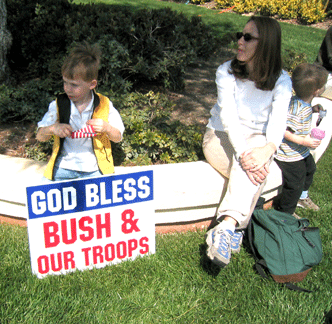 Kerry and the boys wait in the shade.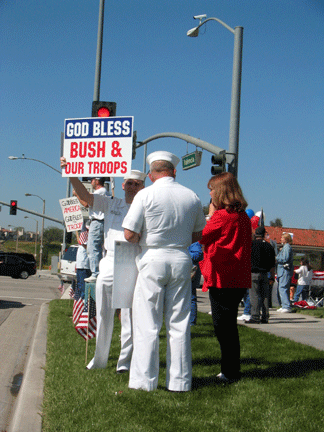 Some troops came to support the troops. Later Mayor Cameron Smythe and Congressman Buck McKeon would show up for speeches and camera time.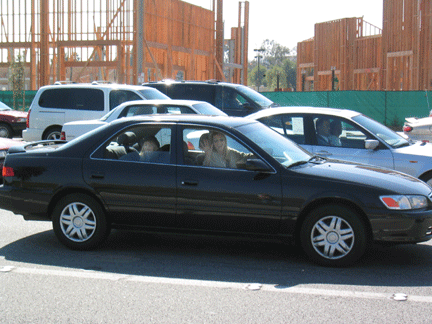 Our friends the Goffs drove by and joined the honking cars.